Open source coded Video conferencing systems are used for the synchronous learning, and integrated with the LMS by SSO (Single Sign-On) protocols.
Providing:
Audiovisual presentation: Trainer presents his/her lesson via webcam and microphone connected to the PC or laptop.
Screen Sharing: Trainer can share his/her desktop with learners.
Whiteboard: A digital board that is presented to the learners.
Document Sharing: Trainer shares documents and gives the lecture over that document.
Chat: Learners ask questions and give feedbacks.
Web Page Display: Trainer, can browse a web page and display it to the learners.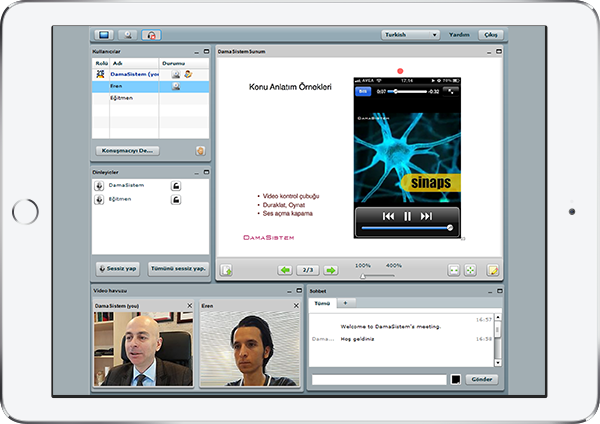 Click here for user and presenter manuals developed by DamaSistem.